Airbrush Makeup Application
For your next special events, don't settle for less than a perfect complexion. Make an appointment with our talented makeup artist to get an airbrush base with complete makeup application services. You'll look flawless in photos and in person. If you're looking for something more dramatic, ask about our theater or special effect makeup options. Eugenia can help you create any look you can imagine. Whether you want to be the belle of the ball or the life of the party, we can make a flawless look happen. $90+ 1 hour
WHY USE PROFESSIONAL MAKEUP ARTISTS?
Your wedding party will be one of the most photographed events of your life! An expert make-up artist not only makes certain that your makeup will last all day and night, but that it will definitely photograph beautifully in all lighting conditions as well. You will no doubt be investing a large amount on wedding day photographs that will provide wonderful memories that will certainly last a lifetime. Make certain you use professional makeup artists in Columbus, Oh who will make you look like yourself- just better! You will want to look back at your pictures in two decades and see gorgeous, ageless make-up.
Juxtaposition is key when it comes to making sure your makeup looks flawless. From a natural look and subtle to all-out glam and sparkle, the right combination of colors and techniques will make sure you look stunning in all your photos. With the help of an experienced wedding makeup artist in Columbus Ohio, you can be sure that all eyes will be on you for all the right reasons.
No matter what kind of look you're going for, a professional wedding makeup artist can help ensure that your vision becomes reality. With their expertise and artistry, they have the skills necessary to bring out your inner beauty and create a truly special look for this once-in-a-lifetime event. Keep reading to find out more about what makes Eugenia Garnes, wedding makeup artist in Columbus Ohio, stand out from the rest!
Eugenia Garnes
Finding the perfect makeup artist for your wedding day look is an important task. After all, you want your makeup to look flawless on the important day. Eugenia Garnes is one of the top wedding makeup artists in Columbus, Ohio, with a staggering 100% client satisfaction rate. She provides bridal beauty services and airbrush makeup that will make you look like a million bucks.
Eugenia has been in the business for over 15 years and understands how to make her clients feel beautiful and confident. Her professionalism shines through her work – from consultation to execution – and she pays close attention to detail while using high quality products. Her ultimate goal is to provide a lasting impression that will remain with you long after your special day ends.
With Eugenia Garnes' expertise as a professional makeup artist, you can be sure that you'll have a worry-free experience on your wedding day and look stunning for all of your photos! Her attention to detail and passion for making people look their absolute best will ensure that you come away from the experience feeling like royalty.
Conclusion
I. Eugenia Garnes:
When it comes to Columbus wedding makeup, Eugenia Garnes is easily one of the best. With her signature "glowy" look and her extensive knowledge of makeup application, she has quickly become a favorite among brides-to-be. Not only does she have an incredibly talented eye for creating stunning looks, but she is also incredibly personable and easy to work with. She takes the time to get to know each bride and her individual needs so that she can create a look that will make them feel beautiful on their special day.
II. Expertise & Services:
Eugenia's expertise extends beyond just wedding makeup artistry as well. She is highly skilled at doing makeup for all sorts of occasions, including proms, sweet sixteens, photoshoots, and more! She also offers bridal packages that include trial runs and consultations before the special day so that you can be sure your look will be perfect when it counts the most. And if you're looking for something extra special? Eugenia can provide custom looks featuring unique colors and techniques to fit any vision you might have!
III. Professionalism & Affordability:

Not only is Eugenia exceptionally talented, but she is also incredibly professional in her approach to working with clients. She understands how important this day is for everyone involved and strives to make sure every detail is perfect from start to finish. Best of all? Her services are surprisingly affordable – making her a great choice for anyone looking for top quality results without breaking the bank!
When searching for "makeup artist near me" you can stop at Eugenia Garnes! With Eugenia at the helm of your bridal party's beauty needs, you can rest assured knowing that your entire team will look absolutely gorgeous on your big day!
Testimonials
Eugenia was the best wedding makeup artist a bride could ask for. She skillfully highlighted my natural features so that I felt beautiful in person and in photos. I felt glamorous and could still see my freckles! My husband was thrilled that I didn't look too made up or "fake," as he calls it. She also beautified all six of my bridesmaids in my bridal party and several commented that it was their favorite wedding makeup. She brought festive wedding tunes and a relaxed demeanor that was absolutely perfect to calm the wedding morning nerves. An honest 5 stars, 10/10 will recommend to my friends for their bridal makeup. – Emily Recker
I've had numerous services done by the best makeup artist Eugenia including eyelashes, eyebrows and makeup services several times. I've also made appointments for my both of my daughters to have their makeup done for dances, proms and portraits. We all have gotten so many compliments every time. She does a fabulous job and keeps us going back to her! – Rebecca Scott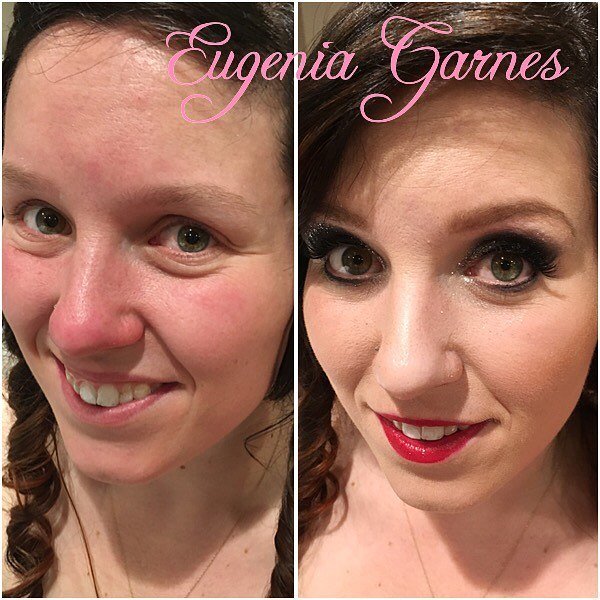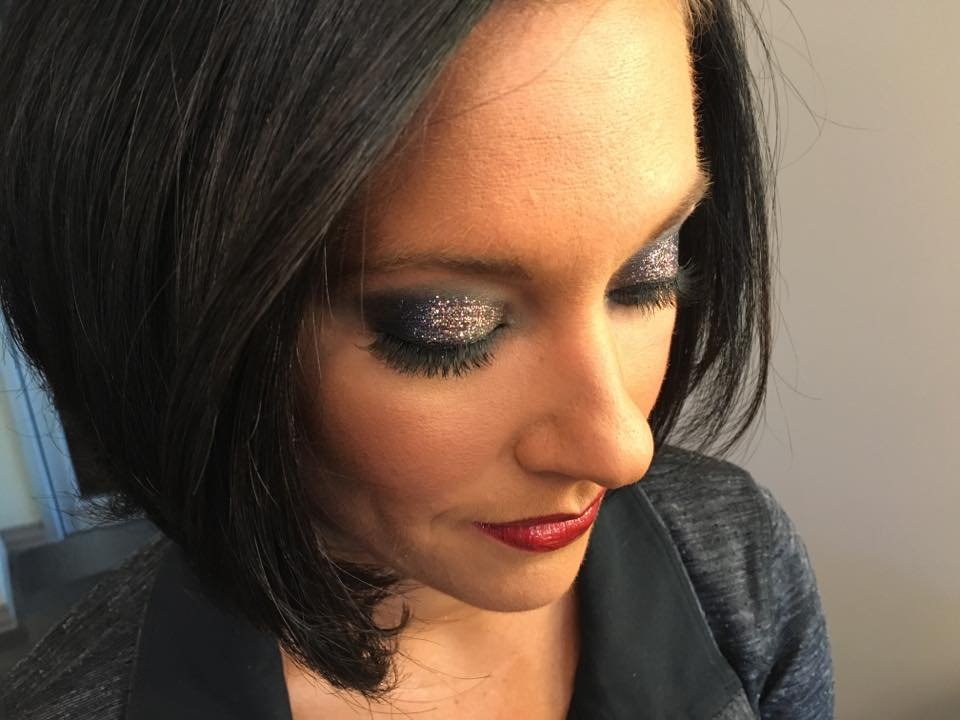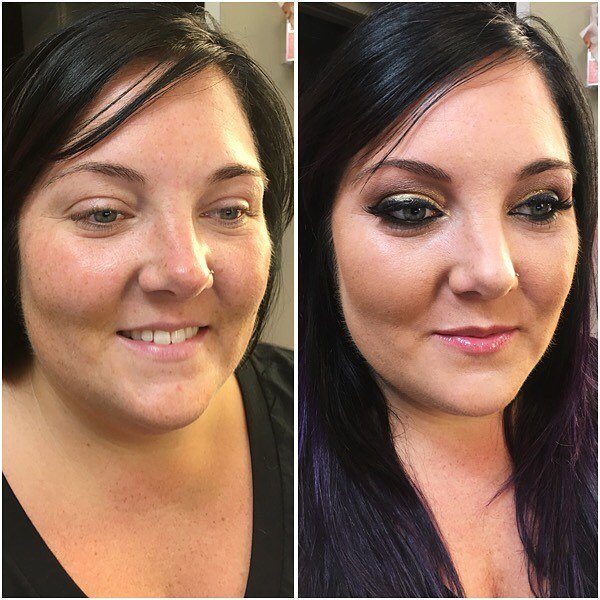 ProfessionaNear Me