Eugenia Garnes is a certified esthetician in Gahanna, Ohio offering organic, nurturing CBD massage services to help you relax and unwind. Her goal is to provide a calming, peaceful atmosphere for all of her guests. Book your appointment today and experience the healing power of CBD massage!
About Eugenia
Eugenia Garnes Esthetics in Gahanna, Ohio, offers a unique massage experience. With 18 years of
experience and 5 Star Reviews, this woman- and black-owned business provides a safe and nurturing environment for customers to relax and escape from the hustle and bustle of everyday life. Eugenia's CBD Massage is designed to give you all the benefits of massage therapy with the added bonus of utilizing organic CBD oil to help reduce inflammation, ease pain, and promote overall health and wellness.
Why Eugenia Stands Out
•18 Years of Expertise – Beauty Proven
•Convenient Creekside Location – Easily Accessible
•Woman & Black Owned – Diversity Celebrated
•5 Star Reviews – Positively Outstanding
•Relaxing & Nurturing – Comfort Assured
•Organic CBD Massage – Holistic Wellness
Schedule Today
Experience true relaxation with Eugenia Garnes Esthetics – book your CBD Massage today!
How Eugenia Can Help with CBD Massage
At Eugenia Garnes, she wants to help you relax and nurture your body with her CBD Massage. Her organic treatments will leave you feeling refreshed, relaxed, and rejuvenated. This service is designed to help relieve tension and reduce stress while providing a calming and soothing experience. Eugenia believes in providing quality care and a personalized experience for each of her clients, and her goal is to help you feel your best.
Gahanna Spa
We believe that Eugenia Garnes offers the best massage in the Gahanna area. With 18 years of experience, she has the knowledge and expertise to provide the most relaxing and nurturing experience possible. Her location in Creekside Gahanna is also very convenient, and her commitment to organic products makes it easier for customers to feel comfortable with their treatment. Her 5-star reviews and woman- and black-owned status makes her business stand out from the rest. So, if you're in the Gahanna area and looking for quality spa services, Eugenia Garnes is the place to go!
Frequently Asked Questions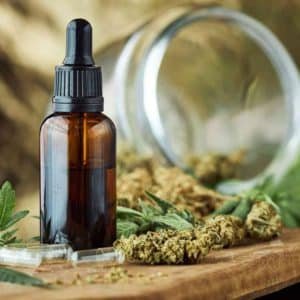 Q: What is a CBD massage?
A: A CBD massage is a therapeutic and relaxing massage that incorporates the use of CBD oil. It's health benefits include reducing inflammation, reducing pain, and promoting deep relaxation.
Q: What are the benefits of a CBD massage?
A: Incorporating CBD massage specifically can help with relaxation, pain relief, and improved sleep. It can also help with muscle fatigue and anxiety.
Q: How long does a CBD massage last?
A: A typical session usually lasts between 60 to 90 minutes. The effects of the oil last for many hours.
Q: Do I need to prepare anything before the appointment?
A: We recommend that you arrive at least 15 minutes early to fill out any required paperwork and have time to relax before your massage. It is also helpful to drink plenty of water before your massage to help with hydration.
Q: What should I expect during a CBD massage?
A: During the massage, you can expect to experience a feeling of calm and comfort. The massage therapist will use long, slow strokes to help your muscles relax and the CBD cream will help to reduce inflammation and effectively soothe sore muscles.
Nurturing CBD Massage with Eugenia Garnes in Gahanna, Ohio
We understand how important it is to find the right person to trust with your massage needs. Eugenia Garnes is the perfect choice for those looking for someone who is experienced and dedicated to providing a nurturing experience. With her passion for helping clients relax and unwind, she is sure to provide you with a peaceful and enjoyable massage.
Relaxation and Pain Relief
With the power of Cannabidiol (CBD) combined with the therapeutic touch of massage, you can experience an
increased sense of relaxation and a decrease in both physical and emotional pain. The amazing health benefits of CBD massage come from the synergy of CBD's anti-inflammatory, analgesic, and anxiety-reducing properties with the power of massage to relax the body and mind.
Experience the Benefits of CBD Massage
Each massage is tailored to suit your individual needs and can help with a variety of issues, such as pain, inflammation, and anxiety. We use carefully selected, high-quality CBD oil derived from the cannabis plant to ensure the best results.
This is a great way to look after your body and mind, so why not give it a try? You'll be glad you did!
Why Choose CBD Massage for Your Pain Relief?
If you are looking for a natural and effective way to relieve your chronic pain, then CBD products may be the answer you are looking for. With the help of massage infused with cbd oil, you and your loved ones can find relief from the painful effects of arthritis, muscle pain, and inflammation.
CBD infused oils have many benefits that make them an ideal choice for pain relief. Here are just some of the reasons why it may be the right option for you: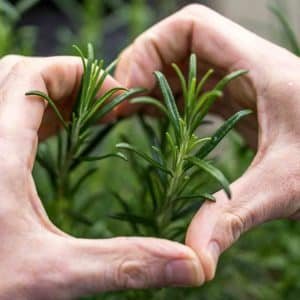 – Natural and non-invasive: It is a natural, non-invasive way to provide relief from chronic pain, without the need for medication or surgery.
– Soothing and relaxing: It is a calming experience, helping to ease muscle tension and reduce stress.
– Ease of use: It's simple and straightforward to use, making it an accessible treatment option for everyone to help them with the healing process.
– Safe and gentle: Topical CBD oil is gentle on the skin and can be used without fear of side effects. It contains trace amounts of THC so it is non psychoactive and you would pass a drug test.
– Affordable: CBD oil massage is a cost-effective way to reduce pain without breaking the bank.
If you're looking for an effective and natural way to reduce your pain, this may be a perfect choice. Give it a try and see the results for yourself! Schedule now!