LED Facial
A custom facial spa skincare service geared exactly to your skin type with the added benefit of LED light. LED light is shown to help acne, it's anti-aging, and produces collagen. It helps with fine lines and wrinkles! Wonderful to add to your self-care routine and makes your face bright! 1 hr 15 min $100
Deep Cleansing Facial
The best facials near Gahanna! Cleansing with exfoliation/extractions and deep hydration. This service is perfect if it is your first facial at a skin care center or spa. 1 hr $85
Customized Facial
Customized skin care including exfoliator and hydration with relaxing massage techniques. Clients review this treatment extremely high. They are fabulous if you have signs of sun damage or acne, or just want your makeup to go on smoother. 1 hr 15 min $80
The Custom Facial Session is personalized for what you are needing presently. There are different skin types but our skin experiences oily, dry, sensitivity, irritation, & combination at various times all over or in specific areas due to product use, sun exposure, hormonal changes, stress, illness, and even season change. There are many other factors that affect our largest organ. The majority of my products have antioxidants that benefit all types. SUR is ideal for problematic or oily skin with its clean cleanser and clay base masks.
Additions of rose or tea tree in masks or toners help calm redness and breakout and help shrink pores.
Good Medicine's Sand is a go-to exfoliant for most skin types, a mineral polish that keeps your pH balanced while sweeping away dead skin cells.
Lactic and Glycolic Acid is incorporated as an exfoliant and or refresher for non-sensitive skin types
Good Medicine's hydrating Honey Bee mask is a wonderful way to nourish a dry or rough textured appearance.
I create specialty masks with all my products
Adding essential oils, aloe, honey, and or crushed rose petals for an all-over or spot treatment
Rose hip oil, lemon water gel, & SUR radiance facial oil is a few moisturizing options great for dry & combination skin.
Dermaplaning
Using a scalpel-like tool called a dermatome, the esthetician will manually exfoliate, dirt, and peach fuzz. Exfoliation and hair removal treatments benefits will leave your appearance brighter with smoother skin and fewer wrinkles. It also helps with hyperpigmentation or uneven tone problems in some cases! 45 min $70
If you're looking for a dermaplaning facial near me, there are several options available.
Dermaplaning treatments are an effective way to remove fine facial hair (vellus), as well as removing dead skin cells. Dermaplaning treatments can not only get rid of facial hair but also help reduce the appearance of wrinkles, blemishes, and acne scars, and will improve the overall look and feel of your skin. The dermaplaning cost can vary depending on the treatment you choose. It's also important to note that a dermaplane treatment should not be done if you recently had direct sun exposure.
Custom Facial with Dermaplaning
Manual exfoliation along with cleansing, personalized treatments or mask, and also signature relaxation massage. Because it's the best skin treatment offered, it's a must to add to your regular beauty regimen. Perfect for your pre-wedding appointment to help you achieve that special day glow. 1 hr 15 min $120
Custom Beard Facial
Warm towels and hot steam cleanse, frequency or phototherapy to remove bacteria from the beard, along with hydrating face & beard oil plus signature relaxation massage. Men love self care too and it is also important for them to benefit from skin care services. This treatment is great for acne and aging skin! If he lives near Columbus Ohio, gift your amazing man a custom beard facial treatment for his birthday! 1hr 15min $85
Eugenia Garnes performs her professional facial services at the best salon in Gahanna, Oh near New Albany and also near Columbus, The Goldiluxe Beauty Bar Salon and Spa. A client is welcome to schedule a facial with a massage (The Peaceful Place Duo) for a royal treatment or eyebrow tinting and waxing. Women and men alike rave about how amazing Eugenia's skin care services and body treatments are. Before you visit the medispa for a harsh chemical peel, schedule a treatment with Eugenia!
If you would like any additional information regarding her services, feel free to call her at 614-804-6009 or email her at info@eugeniagarnes.com. Schedule your appointment today!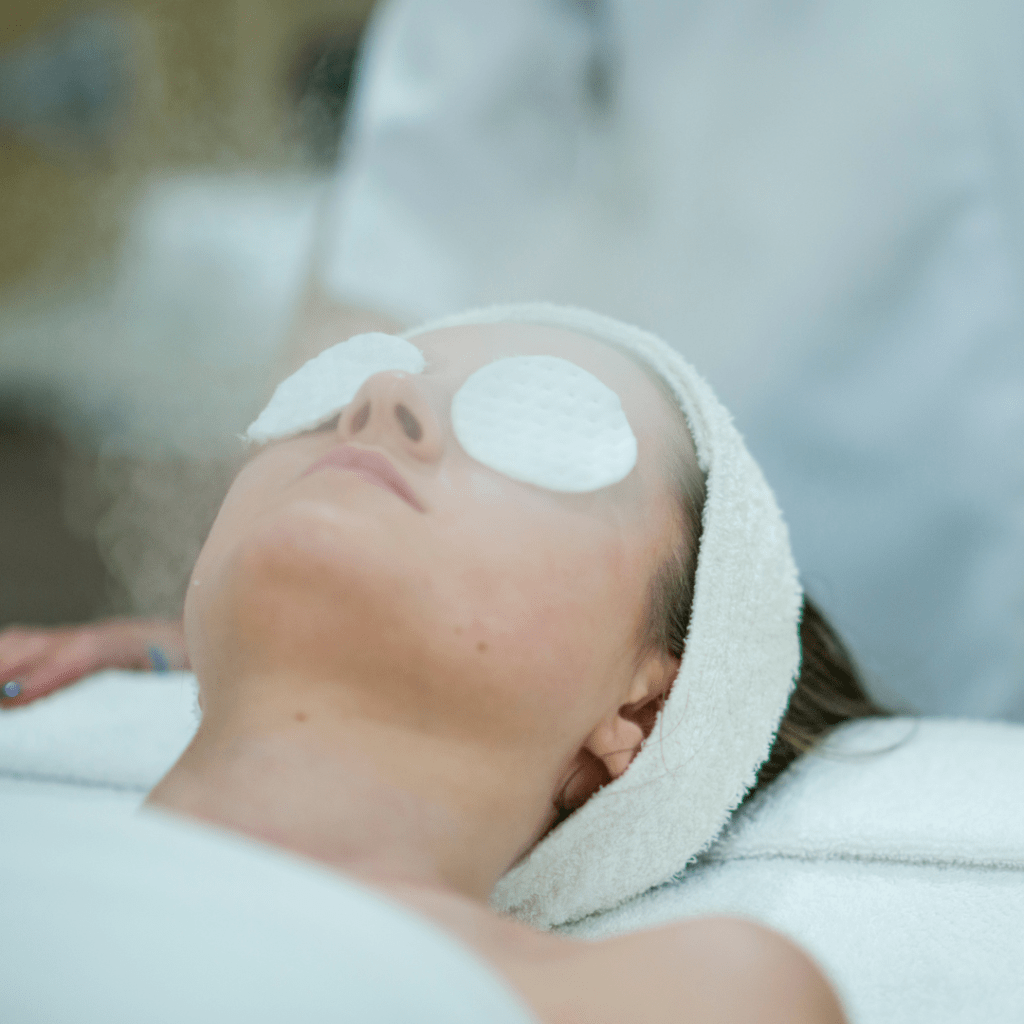 Skincare treatments and facials near Columbus, Gahanna, Reynoldsburg, Blacklick