Serving Areas:
Services Provided:
Columbus, Ohio
Gahanna, Ohio
New Albany, Ohio
Whitehall, Ohio
Reynoldsburg, Ohio
Blacklick, Ohio
Westerville, Ohio
Deep Cleansing Facial
Custom Facial
Dermaplaning
Custom Beard Facial
Brow Shaping & Tint
Brow Shaping & Lip Wax
Beautiful Back Side
Botanical Body Glow
Warm Coconut Wrap
Peaceful Place Duo
Positive: Communication, Professionalism, Quality
Seeing Eugenia is not only self-care for aesthetic needs, but also for the soul. Being snuggled into a warm bed with soothing music and amazing scents while getting a facial is an exercise in mindfulness. I am a highly anxious person and my visits to Eugenia are my calm.
Positive: Communication, Professionalism, Quality
Eugenia was the best make up artist a bride could ask for. She skillfully highlighted my natural features so that I felt beautiful in person and in photos. I felt glamorous and could still see my freckles! My husband was thrilled that I didn't look too made up or "fake," as he calls it. She also beautified all six of my bridesmaids and several commented that it was their favorite wedding makeup. She brought festive wedding tunes and a relaxed demeanor that was absolutely perfect to calm the wedding morning nerves. An honest 5 stars, 10/10 will recommend to my friends.
Eugenia hands down gives the best facials + massages. I've been going to her for a few years and it's the most relaxing thing I do for myself. I've also started having my brows laminated and what a difference it makes! Eugenia provides a calm + relaxing environment that really allows me to unwind and feel completely at peace. I can't recommend her enough.
I've had numerous services done by Eugenia including eyelashes, eyebrows and make up several times. I've also made appointments for my both of my daughters to have their make up done for dances, proms and portraits. We all have gotten so many compliments every time. She does a fabulous job and keeps us going back to her!
Eugenia makes you instantly feel at ease. Her vibe is so relaxing and I love that she uses natural products. I usually go for the Peaceful Place Duo and have been back many times, and will keep going back!
Eugenia is the best aesthetician I have ever worked with. Her environment is calm and restorative. My skin looks and feels healthy and brighter.
My skin truly feels pampered after a visit with Eugenia at her day spa. The space she has created is calm, peaceful, and healing.
Eugenia does an awesome job – especially love getting a facial! I leave with less stress because the atmosphere is so calming!
I was very relaxed, Eugenia always ensures that I am stress free and also able to enjoy the time spent. Thank you Eugenia can't wait for next visit 😊
A great relaxing experience that is good for the body and soul! I highly recommend Eugenia
I was lucky enough to find Eugenia over 10 years ago and I've been blessed to use her services ever since! I can highly recommend for facials, body massage, brows, also body treatments and more! Her calming presence and environment brings me peace and joy and I highly value her services.
Eugenia Garnes is a very sweet lady. She is very good at what she does!
Eugenia's facial and body treatments are such unique and
luxurious services. She pours her heart into every appointment.
It is obvious that she cares a great deal for her clients and
wants them to feel good from the inside out. Every appointment
I get a bonus life coaching session that fills my cup until the next
time I see her. I absolutely love walking across the street to
Creekside Gahanna and having lunch at one of the amazing
patios by the fountain! – Michele Cook
Hours
Contact Info
Directions
Monday– closed
Tuesday– closed
Wednesday– 11am-5pm
Thursday– 8am-8pm
Friday– 8am-5pm
Saturday– 8am-5pm
Sunday– 10am-4pm
614-804-6009
104 Mill St Suite E
Columbus, OH 43230
From 270 take the Hamilton Rd exit. Travel North on Hamilton and turn left onto Haven's Corner (Route 62). Turn right onto Mill St. I am inside Goldiluxe Beauty Bar Salon which is inside the Nationwide Building. Enter in the rear door to access the back hallway.
About Eugenia Garnes Columbus
Welcome to Eugenia Garnes here in Columbus, Oh. Located in the heart of Creekside Gahanna and steps from Gahanna's beautiful creekside fountains, we invite you to enjoy a day in Creekside Gahanna with a trip to Eugenia Garnes Day Spa located inside Goldiluxe Beauty Bar. Enjoy her signature services such as the Peaceful Place Duo or the Beautiful Back Side. We can't wait for you to experience the spa services with Eugenia Garnes.
Eugenia is a master of her craft. She will help you look and also feel great. She has been in esthetics since 2004. Her passion is helping you feel good from the inside out.
She says, "My artistry is customized to the client so they are thrilled with their personal look. I have years of experience working with clients of all ages, skin types, face shapes, and complexions. I provide my best professional recommendations for products and techniques according to the unique needs of the client.

A degree in Managing Esthetics and Visual Communications gives my artistic abilities with makeup artistry a unique and detailed approach. Having a multi-cultural background and holistic mindset my custom organic facials and body treatments are a specialty to benefit from and experience."
FAQ's
Spa Reservations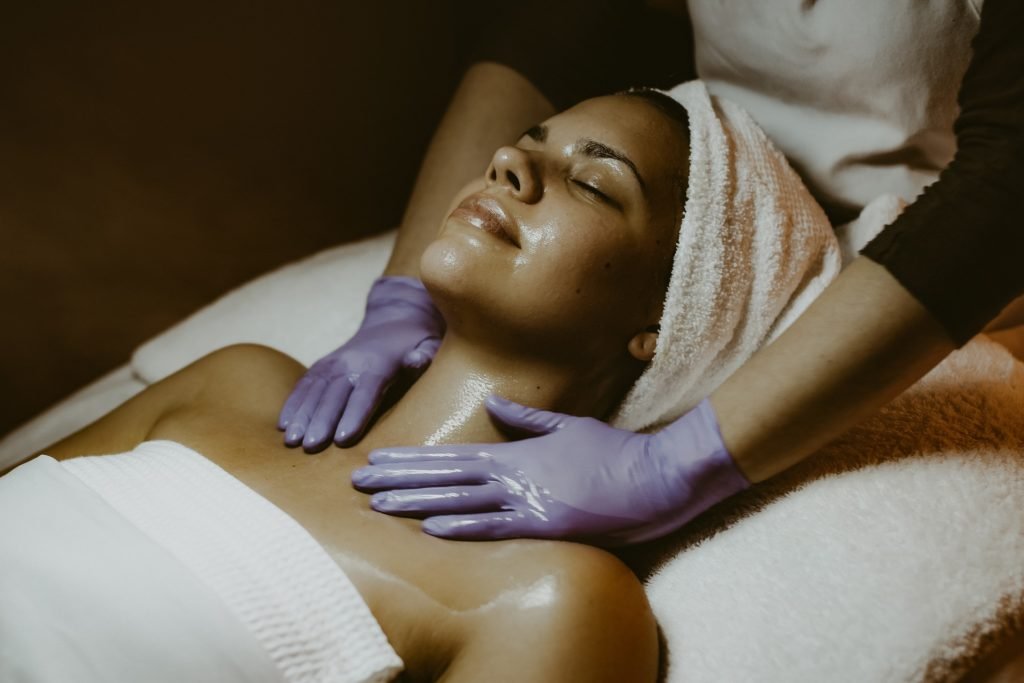 To ensure your preferred appointment time, it is recommended you schedule your spa experience with as much advance notice as possible or at the end of your last appointment. Our professional staff reserves special time for each guest, therefore, a credit card is required to guarantee these reservations. All spa experiences are subject to availability. Menu service and also prices are subject to change without notice. Credit cards are required to reserve all appointments, including those using gift cards. We accept Mastercard, Visa, Discover and also American Express.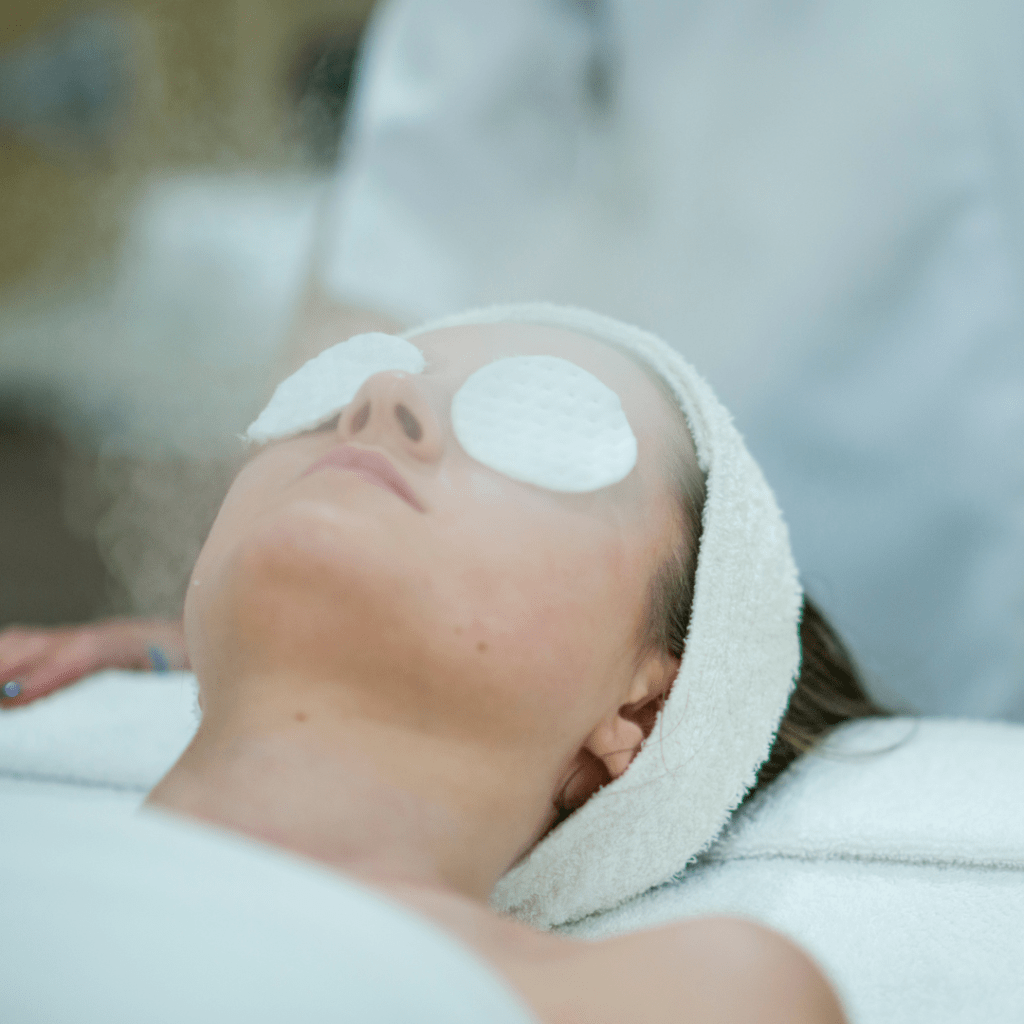 Spa Cancellations or Reschedules
As a courtesy, you will receive a confirmation of your reservation prior to your arrival. Should the need arise to cancel or reschedule reservations, 24-hour advance notice is required. If you can give more notice, it is much appreciated. Insufficient notice to cancel or reschedule appointments are subject to charges up to the value of the scheduled service. All no-show reservations will be assessed a charge of the full value of the scheduled service.
Payments, Gift Cards & Gratuity
Payments are accepted in the form of Cash, most Major Credit Cards and a Eugenia Garnes Day Spa Gift Card. Eugenia Garnes gift cards contain a monetary value that may be used to purchase products and services. The card must be presented at time of purchase and the available balance will be applied to the transaction. Prices are subject to change without notice. Gift cards are non-refundable and may not be redeemed for cash. Any unused balance will remain on the card.
Eugenia Garnes is not responsible for any lost, stolen, damaged or unauthorized use of the card. No express or implied warranties apply. Series of services are not refundable, but can be converted to spa credit. There will be a $50.00 fee each time a check is returned as well as any incurred charges for collection of payment owed. Gratuities are not included in the value of the services and are at the discretion of the guest.
Eugenia Garnes is a locally owned day spa in Columbus focused on helping you feel beautiful from the inside out. Spa packages and bundles are available. Her clients vote for her as one of the best day spas in Columbus, Ohio.