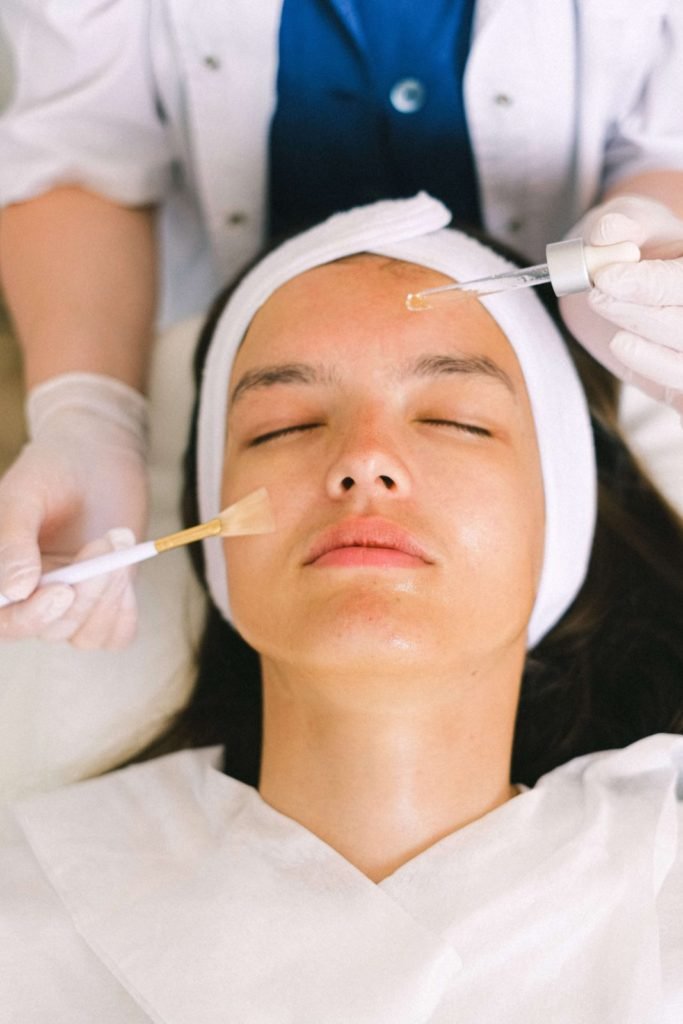 Eugenia makes you instantly feel at ease. Her vibe is so relaxing and I love that she uses natural products. I usually go for the Peaceful Place Duo and have been back many times, and will keep going back!
Why should you use all-natural products on your face?
Using all-natural products on your face has many benefits. Natural products are free of harsh chemicals and synthetic fragrances that can irritate the skin. Natural products also contain nourishing and hydrating ingredients such as antioxidants, vitamins, minerals, and essential oils that can help improve the look and feel of the skin. They are also gentler on the skin, making them a great choice for those with sensitive skin.
What is the Peaceful Place Duo?
A cleansing facial and a relaxation massage combined!
What are the benefits of relaxation massage?
Reduced Stress: Relaxation massage can help reduce stress and anxiety, leaving you feeling relaxed and at ease.
Improved Circulation: Relaxation massage improves circulation and increases the flow of oxygen and nutrients to the body's cells, helping to improve overall health.
Improved Mood: Relaxation massage can help to reduce negative emotions and promote a positive outlook, helping to improve mental wellbeing.
Pain Relief: Relaxation massage can help to reduce muscle tension, which can help to alleviate pain.
Improved Sleep: Relaxation massage helps to induce a state of deep relaxation, which can help to improve sleep quality.