Are you looking for a way to relax, reduce stress, and improve your skin? If so, then a CBD facial and
relaxation massage might be just the thing for you. This treatment is becoming increasingly popular as more people discover its benefits. In this article, we will explore how combining these two treatments can lead to improved physical and mental well-being.
CBD stands for cannabidiol, a chemical compound found in hemp plants that has been studied extensively for its health benefits. When used in combination with massage therapy, it can provide powerful relief from both physical and emotional turmoil. By stimulating the body's endocannabinoid system, it helps regulate blood pressure and heart rate while decreasing cortisol levels — all of which contribute to overall wellness.
In addition to its calming effects on the mind, CBD facial massages also promote healthy skin by improving circulation and reducing inflammation. It can help treat conditions such as acne, eczema, psoriasis, and rosacea while moisturizing the skin at the same time. With regular use of this combined treatment plan over time, individuals may notice an improvement not only in their appearance but also in their overall sense of well-being.
What Is A Cbd Coupled Skin Session?
A CBD coupled skin session is a massage and facial treatment that combines the powers of broad spectrum CBD with traditional skincare techniques. This powerful combination helps improve overall complexion and health of the skin. CBD Clinic Level 5 contains CBD hemp oil, Camphor, Menthol, Peppermint, Eucalyptus, Tea Tree Oil, and Clove Oil.
The benefits of a combined CBD massage and facial don't end there though. The natural anti-inflammatory properties of CBD help to reduce redness, decrease acne breakouts, and soothe irritation caused by certain skin conditions such as eczema or psoriasis. In addition to this, the relaxation massage component will further relax tense muscles while promoting circulation in order to give you optimal results!
Ingredients in the CBD MD Kaolin Clay Mask:
Broad Spectrum Hemp to soothe sensitive skin
Moroccan Rosehip, sunflower, Argan, Coconut, Apricot and Olive oils for intense hydration to dry skin
Aloe Vera Leaf Juice to cool skin irritation
Morroccan and Kaolin natural clay to deeply clean your pores
Natural Rose Fragrance
What Are The Benefits Of Cbd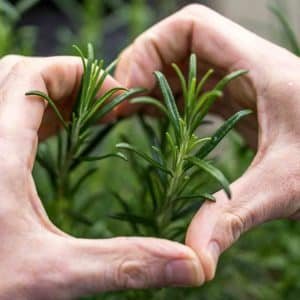 CBD, or cannabidiol, is one of the active ingredients in cannabis. It's non-psychoactive and has anti-inflammatory properties. This makes it a great ingredient for use in beauty products like a CBD facial. A grade CBD facial can help to reduce redness, irritation, and skin inflammation. Furthermore, its antioxidant properties can help protect against photoaging and improve overall skin health.
Additionally, using a CBD facial may be beneficial when paired with massage as well. Studies show that incorporating CBD into your relaxation massage regimen can increase muscle recovery time after exercise and reduce anxiety related to stress. Additionally, it helps promote feelings of calmness during the massage itself. Ultimately, taking advantage of the benefits associated with both therapies can create an improved sense of well-being that lingers long after the treatment has ended.
What Are The Benefits Of Moroccan & Kaolin Rose Clay
CBD facials have become increasingly popular, as people are looking for ways to pamper themselves and get all the benefits of CBD products. Moroccan & Kaolin rose clay from CBD MD is an excellent choice for nourishing and calming the skin, making it a great addition to any cbd facial. Here are some of the many benefits this combination can provide:
1. Nourishes Skin – The rose kaolin clay helps draw out impurities while providing essential minerals that help hydrate and nourish your skin cells.
2. Cleanses Pores – This combination not only cleanses pores but also helps reduce inflammation associated with acne.
3. Adds Radiance – The Moroccan clay adds radiance to your complexion by exfoliating dead skin cells and revealing healthier ones underneath!
These benefits make Moroccan & Kaolin Rose Clay perfect for anyone who wants to add something special to their skincare routine. Its natural clay properties will leave you with a silky feeling after every use!
What Are The Benefits Of A Relaxation Massage
A relaxation massage is a great way to treat yourself, especially when paired with a facial. Today's modern
spas are offering both treatments together, allowing you to combine the soothing effects of massage therapy with the revitalizing benefits of top-grade skincare products. The combination can help penetrate deeper into the skin, helping reduce redness and irritation while boosting hydration levels.
CBD has many anti-inflammatory and antioxidant properties which make it ideal for treating various skin conditions. It also helps maintain balance in your complexion by promoting an even tone and texture throughout. With regular use, you may find that your skin will look more vibrant and feel softer than ever before! All these advantages makes getting a cbd facial and massage today well worth considering if you're looking for a natural way to give your face some extra love.
What Are The Benefits Of Regular Facials
Moving on, regular facials can provide a variety of benefits to the skin. Here are three excellent reasons why:
1. Facials help reduce visible signs of aging skin by promoting collagen production and increasing cell turnover rate.
2. Using a moisturizing CBD facial can provide additional anti-inflammatory properties due to the cannabinoids found in hemp oil.
3. Applying a pink clay face mask is great for cleansing pores and removing any dirt or debris that has built up throughout the day.
Having a professional facial done at least once every 4 weeks is recommended as part of your skincare routine – it will leave you feeling refreshed with softer, smoother skin! Plus, taking time out to relax during these treatments helps promote overall well-being too.
Conclusion
The cbd coupled skin session is an amazing experience that combines a relaxation massage and a facial treatment. It's a perfect way to relax, reduce stress, and improve overall skin health. The ingredients used are all-natural and provide numerous benefits for the user. CBD helps with pain relief, inflammation reduction, and improved mental clarity. Moroccan & Kaolin rose clay help to remove toxins from the body while also providing nourishment to the skin. A relaxation massage helps to ease tension in the muscles, resulting in less stress and more energy. Regular facials can help to keep your complexion looking youthful by exfoliating dead cells from the face as well as hydrating and protecting it against environmental damage.
I highly recommend trying out a cbd coupled skin session for those who want to feel relaxed and look their best! Not only will you enjoy physical relaxation but you'll have healthier skin too – something everyone wants! So why not give it a try? You're sure to be glad you did! Schedule here!