If you are looking for a new massage therapist near Gahanna, look no further than this list! Massage therapy is a wonderful way to add in self-care to your healthy routine and help you relax.
Eugenia Garnes
Of course, I'm going to put myself first! 🙂 I offer the best relaxation massage you will ever experience in your life! If you need to get away from it all or have been experiencing insomnia, you must book an appointment with me today. All of your tension will be relieved. I'm located at Creekside Gahanna but the address is technically Columbus. Since I'm an esthetician you can combine your massage with a facial for the ultimate in stress relief! Gift Cards available! If you've been searching for a spa in Gahanna, schedule your bliss with me today.
Body Ache Escape Massage Center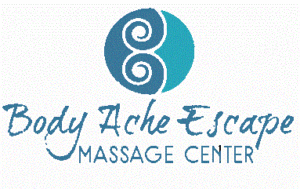 If you're looking for more of a therapeutic massage near Gahanna, you must try my friends at Body Ache Escape Massage Center in Pickerington, Oh. Their attentive licensed massage therapists specialize in deep tissue massage, hot stone massage and prenatal massage. They offer the full 60-minute massage for their one-hour service. Open 7 days a week. Your professional massage session will be one of the best massages you'll ever have to relieve your chronic pain and soothe your muscles.
Thrive Massage & Wellness
Thrive Massage in Gahanna is located at the corner of Hamilton and Morse. They offer swedish massage and reflexology as well as infrared saunas and sound healing. They offer a free consultation and are closed Tuesdays. Schedule your beneficial 60 minute massage.
Massage Envy
Massage Envy is located a little further north on Hamilton road from Thrive. Although their massage is only 50 minutes, they are one of the more popular Gahanna massage spots due to brand recognition and convenience. They also offer massage in Reynoldsburg.
Center for Therapeutic Massage
Owner, Scott Norris, has been licensed for 25 years. He has one associate at his location near Creekside.
Scott has been practicing clinical massage and running a private practice since 1995. He is highly skilled in assessing and treating muscle conditions and soft tissue injuries. He is also very caring and continues to find meaning in helping clients through the practice of massage therapy. His consistent focus on quality and attention to detail combine to produce superior results that keep satisfied clients coming back and referring family and friends to him.
Gahanna Massage Therapy
Krista first fell in love with the healing power of massage when she received her first massage while in college to pursue an art degree. After two years of college, she switched gears and enrolled in Blanchard Valley Academy of Massage. After receiving her medical license in 2007, she worked in a small, but busy independent massage clinic in northwest Ohio. After a short break from massage to become a stay-at-home mom and after moving to Gahanna, she had the opportunity to work in a couple of clinic settings in the Columbus area before opening her own practice locally.
With so many different types of massage services available, it can be hard to know which one is right for you. If you're looking for the best massage therapist in Gahanna, look no further than these six great places. From Swedish massages to deep tissue massages, there's something for everyone. So what are you waiting for? Schedule your massage appointment online today and start feeling better tomorrow!